LearnKey's Business and Accounting Courseware
Each Course Includes:
Video-based instruction, exercise labs, pre-assessments and post-assessments, and flash cards, in addition to a PDF project workbook. The workbook includes fill-in-the-blanks, glossary terms and definitions, and many other resources to help reinforce learning.
QuickBooks Desktop
LearnKey's QuickBooks 2017 course is designed to improve the employability prospects for any company needing someone who can work with QuickBooks efficiently. The course also serves as a preparation for the QuickBooks Certified User Exam. The course goes through all ten exam domains: QuickBooks Setup, General Product Knowledge, List Management, Items, Sales, Purchases, Payroll, Reports, Basic Accounting, and Customization. This course will give users the confidence to work effectively with QuickBooks for businesses of all types.
CLASS HOURS: 23.5 HRS
QuickBooks Online
The QuickBooks Online (QBCU) course is designed for users of QuickBooks' cloud-based subscription service product seeking certification. The course focuses on setup and maintenance, list management, sales, purchases, basic accounting, reports, and customizing the software to best fit your needs. This course prepares you to take and pass the certification exam while giving you skills that will set you apart in your quest for employability for any Quickbooks online-related position. The course covers the material through looking at the typical accounting needs of a retail store.
CLASS HOURS: 18.5 HRS
Entrepreneurship & Small Business
LearnKey's Entrepreneurship and Small Business course is designed to prepare a student to sit for the Entrepreneurship and Small Business certification exam. The course provides scenarios and example questions to apply knowledge of fundamental entrepreneurship and small business management concepts. Topics covered include: defining an entrepreneur, recognizing an opportunity, starting and operating a business, how to market a business, managing sales, and basic financial management. The course is designed for a student who has taken a small business management class, but will prepare any student for the ESB exam.
CLASS HOURS: 14 HRS
Communication Skills for Business
The LearnKey Communication Skills for Business (CSB) course will help both students in school and adults in the workforce learn basic communication principles, plan for effective communication, discover best practices for business deliverables, hone message delivery, receive communications, and analyze communication scenarios. Effective communication is vital in interviews, presentations, and daily verbal and written communication. Whether you are searching for new employment or are a seasoned employee, communication skills can enrich your professional presence. This course is mapped to the Communication Skills for Business (CSB) certification exam objectives and will help you prepare to sit for the exam.
CLASS HOURS: 21.5 HRS
QuickBooks Desktop 2020
LearnKey's QuickBooks Desktop Certified User course is well suited toward those who want to obtain the QuickBooks Desktop Certified User certification and learn how QuickBooks is used for accounting tasks at a small business. Specific topics covered in the course include setting up QuickBooks, managing lists and items, managing sales and purchases, setting up and running payroll, and running and analyzing reports. There is also a topic on basic accounting terms and practices, which one should know to best understand and utilize QuickBooks. This course will help anyone's employability prospects in jobs needing to know how to use basic accounting software.
CLASS HOURS: N/A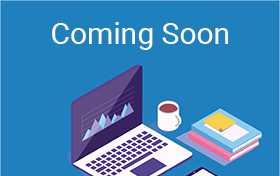 QuickBooks Online 2021
Coming Quarter 2 2021.
CLASS HOURS: N/A